May 2015 Commercial eNewsletter
New Products and Memory Configurator
Awards
Events
NVIDIA's most powerful professional graphics board ever... NVIDIA® Quadro® M6000

Designed to tackle the most challenging visual computing tasks effortlessly, the Quadro M6000 is powered by the latest NVIDIA Maxwell™ GPU architecture. NVIDIA's flagship Quadro M6000 features 12 GB of ultra-fast memory, supports four displays natively with resolutions of true 4K, and delivers interactive photorealistic visualization.

The NVIDIA Quadro M6000 Sync combines the power of the Quadro M6000 with the Quadro Sync board. This turnkey solution seamlessly synchronizes up to four NVIDIA Maxwell architecture-based GPUs and up to 16 displays or projectors per system. The Quadro M6000 Sync is ideal to power large-scale interactive digital signage solutions, or advanced visualization applications requiring features such as projector mapping and edge blending.

Learn More:

NVIDIA Quadro M6000
PNY Part Number: VCQM6000-PB

NVIDIA Quadro M6000 Sync
PNY Part Number: VCQM6000SYNC-PB
NVIDIA's most powerful graphics card for small form factor (SFF) professional desktops - the NVIDIA Quadro K1200

The NVIDIA Quadro K1200 delivers incredible 3D application performance, 4 GB of GPU memory, support for multiple 4K displays and a flexible single-slot, low-profile form factor for even the most space and power-constrained chassis.

NVIDIA Quadro K1200 is built to use in small professional PCs providing a best in class unmatched price/performance ratio.

NVIDIA Quadro K1200 performance and features tailored for small desktops:

Best performing SFF small desktop graphic option available
Superior CAD graphic performance for value line business PCs
Large 4GB GDDR5 GPU memory capacity
Excellent AutoCAD and SolidWorks advanced photorealistic rendering
Support for four monitors including 4K displays for signage applications

NVIDIA Quadro K1200 for DisplayPort
PNY Part Number: VCQK1200DP-PB

NVIDIA Quadro K1200 for DVI
PNY Part Number: VCQK1200DVI-PB

NVIDIA Quadro K1200
Bonus In-Box SSD Redemption Offer

Receive a BONUS PNY CS1111 120GB SSD via an enclosed coupon. Terms and conditions apply.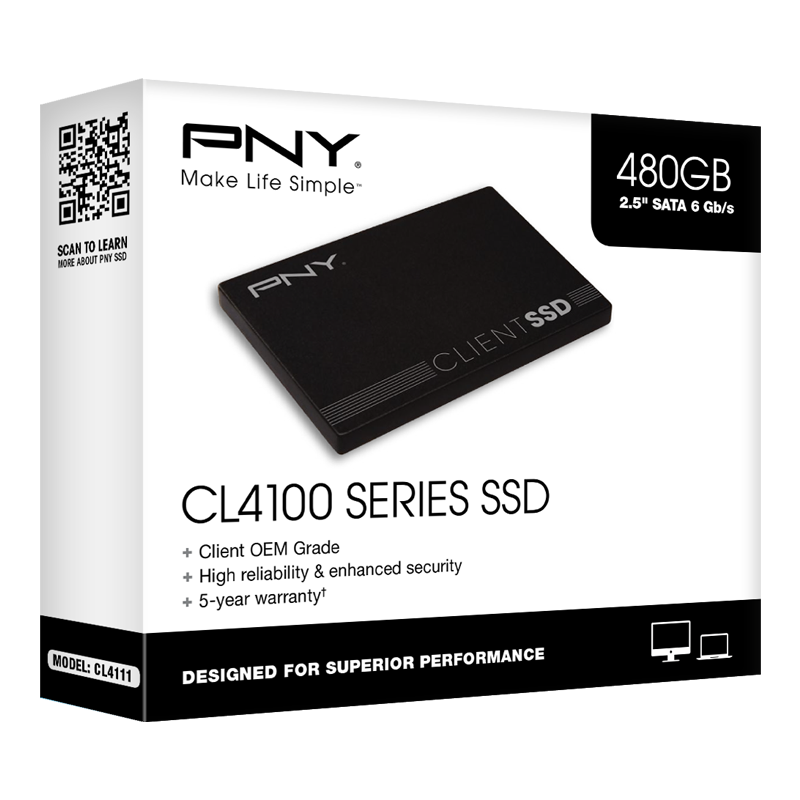 PNY CL4100 Series SSD: Best choice for easy deployment and secure manageability in client IT environments
The PNY CL4111 2.5-inch SATA-III (6 Gb/s) solid state drive (SSD) is a fast and reliable OEM grade option from the CL4100 Client Series of SSD products. Optimized for reliability, power-efficiency, and durability, the CL4111 is targeted to meet stringent OEM quality requirements.
SUPERIOR PERFORMANCE & ENHANCED SECURITY
High sequential read speed of up to 540 MB/s
Hardware based AES 256-bit encryption, Secure Erase features
Best in class end to end data protection with enhanced ECC
MTBF: 1,500,000 Hours with 5 year warranty
PNY CL4111 240 GB SSD
PNY Part Number: SSD7CL4111-240-RB
PNY CL4111 480 GB SSD
PNY Part Number: SSD7CL4111-480-RB
PNY XLR8 CS2111
Solid State Drives & XLR8 Performance Bundles

The PNY XLR8 CS2111 2.5-inch SATA (6 Gb/s) solid state drive (SSD) is the next generation of XLR8™ SSDs targeted for enthusiasts and gamers who seek out an edge over their competition in the high performance gaming segment. Download the CS2111 Brochure here.

Coupled with PNY GeForce XLR8 graphics cards, these SSDs can give tremendous out of the box experience for graphics intensive gaming at blazing fast speeds without compromising storage reliability.

Ask your local authorized PNY Partner for more details. To find an authorized partner near you, please contact gopny@pny.com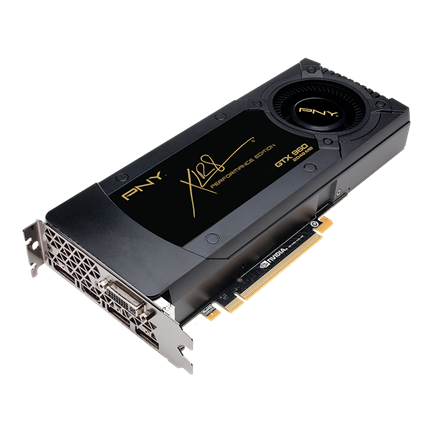 WELCOME TO NEXT-GEN GAMING. EXPERIENCE THE NEW NVIDIA GeForce® GTX 960 4GB XLR8 by PNY
The GeForce® GTX™ 960 delivers incredible performance, power efficiency, and gaming technologies that only NVIDIA Maxwell™ technology can offer. Now available with 4GB of Frame Buffer
This is the perfect upgrade, offering 60% faster performance and twice the power efficiency of previous-generation cards*.
*Compared to GeForce GTX 660
PNY Part Number: VCGGTX9604XPB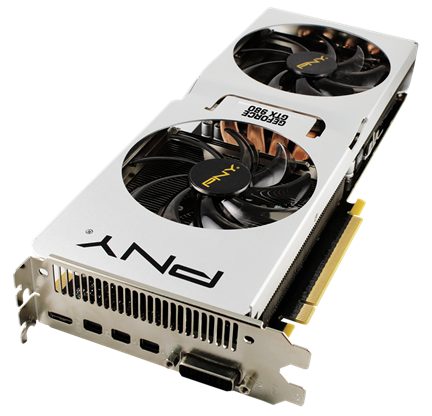 NVIDIA GeForce® GTX 980 4GB XLR8 PRO OC Pure Performance, Ultimate Experience
Powered by new NVIDIA® Maxwell™ architecture, The GeForce® GTX 980™ includes incredible performance and next-gen technologies for a truly elite gaming experience.
*Compared to GeForce GTX 660
PNY Part Number: VCGGTX9804XPB-XP-OC
Commercial Memory Configurator
Check out PNY's new memory Configurator, designed to help you find the right PNY memory in 4 easy steps!
PNY's GTX 980 XLR8 Pro OC Receives DAM GOOD award From Hardware Canucks
"PNY's GTX 980 XLR8 Pro OC ... offers leading-edge performance, good overclocking headroom, low temperatures, a lifetime warranty and virtually silent operation all without breaking the bank. To us that's a winning combination."
Read the full review here
THESSDREVIEW Awards PNY XLR8 CS2111 SSD with its Silver Seal
"PNY's latest SSD is on fire! The drive can not be matched in terms of looks with its flaming tiger graphic design. It is also powered by a Silicon Motion SM2246EN controller and Micron's L95B NAND flash memory to offer robust endurance and performance. If you are on the look for a new SSD to add to your gaming rig or case mod, check this one out!"
Read the full review here
Events
Visit PNY at the following events:
InfoComm 2015
Orlando, Florida
June 17-19, 2015
PNY Booth # 3772